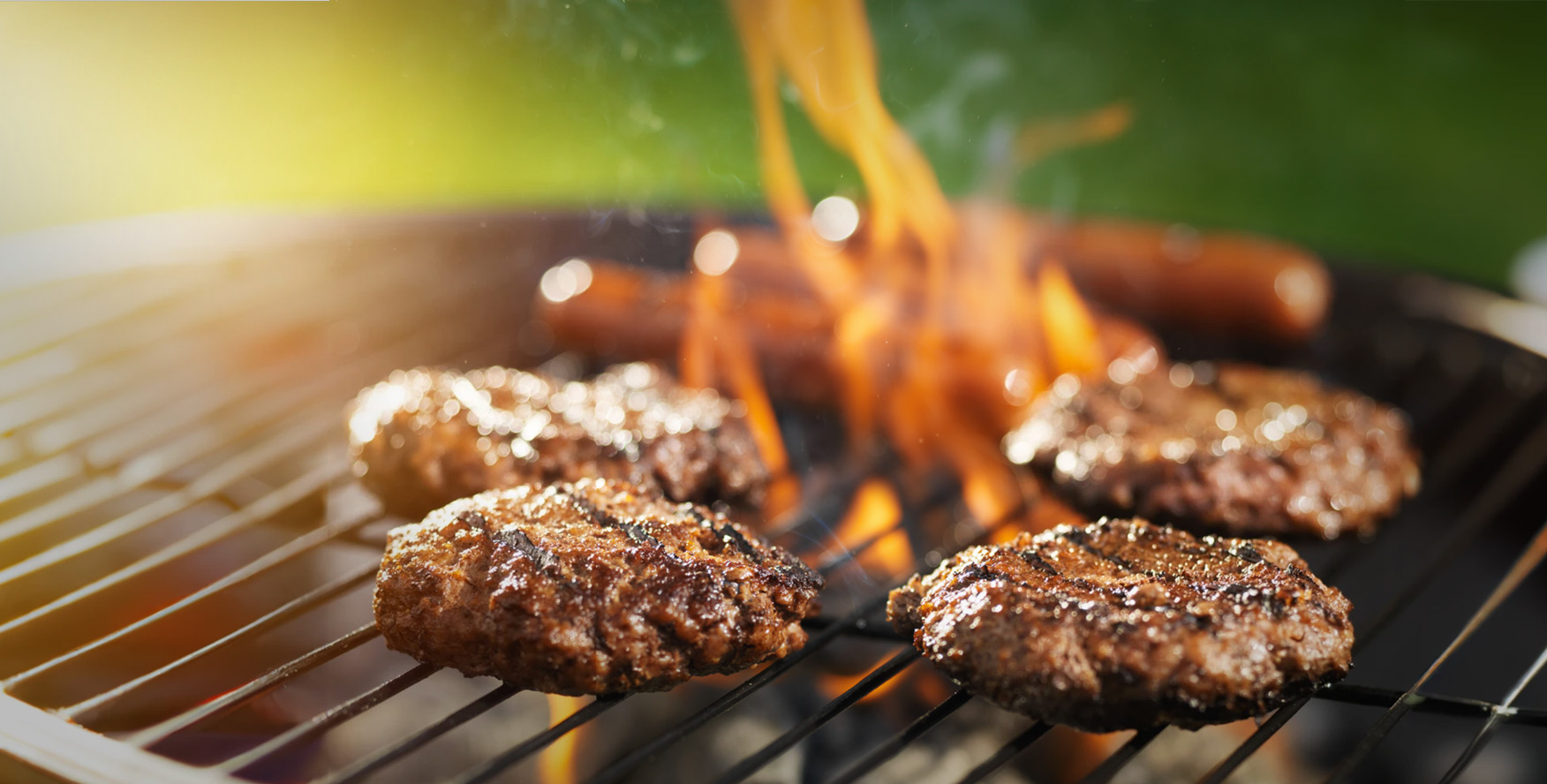 It's the end of May, which means grilling season is officially here! Consumers have always loved firing up the grill during the summer, whether it's ribeyes for two or a backyard barbecue with the neighbors. As consumers continue to evolve, though, so does how they grill. Here are three things to keep on your radar this grilling season:
1. Times and Tools Are Changing
Old standbys like a Weber kettle grill and a bag of charcoal will never go out of style. But there are a lot of new tools on the grilling scene that consumers are excited about. One example of this is the Blackstone and other outdoor griddles. These flat cooking surfaces are super versatile and essentially turn any food into a grill-worthy option, and as a result, grilling isn't just for dinner anymore. According to the Hearth, Patio & Barbecue Association, 12% of grill owners are now grilling for brunch and 7% are grilling for breakfast.1 Grilled eggs and breakfast sausages, anyone?
Another new product in the grilling world is flavored charcoal briquettes and pellets – and we're not talking "Hickory" or "Applewood" flavored. Kingsford® recently released a line of Signature Flavors including "Cumin Chili," "Garlic Onion Paprika" and "Basil Sage Thyme" charcoals to add a new layer of flavor to grilled foods. This totally lines up with what we know about today's consumers: 66% of them like to experiment with exciting flavors.2
Bluetooth compatible meat thermometers are another invention changing the grilling game. These thermometers, like the Meater, have a probe end that stays in the meat you're grilling and transmits the temperature of the meat and the pit wirelessly to your phone or tablet. Customers can also set up the app to alert them when their meat is reaching the perfect temperature, so they don't have to stay glued to the grill.
Knowing what products your customers are trialing this summer can help you plan your promotional strategies as well as keep things like inspiration photos and recipes on your website up-to-date. Maybe this is the year to share tips for creating the perfect smash burger. There may also be opportunities for giveaways or cross-promotion that will get the consumer excited to grill your product for dinner.
2. Convenience Is Still King
For some, summer is when things finally slow down a bit and they can enjoy a break. But even with time to spare, many folks would rather spend more time enjoying the outdoors than prepping in the kitchen. Convenience is always going to be a priority for some of your customers and it's important to make sure you're considering their pain points around the grill. Value added products, like a pre-marinated pork tenderloin, make a great summer dinner staple for time- or inspiration-strapped consumers. Other easy, flavorful options are pre-skewered kabobs that are ready to go directly onto the grill or pre-formed and pre-seasoned burger patties.
For consumers who still want to make their meal from scratch, there are plenty of ways to inspire them and make their meals a little easier. For example, sharing recipes where sides like fresh fruits or vegetables are cooked on the grill alongside the meat can save time and keep everyone out of a hot kitchen. Or maybe there's a blended burger option that puts the veggies right into the ground beef, making it super easy to get your vegetables in and also stretch your meat dollars.
3. Focus on Fresh
White BBQ, Citrus Vinaigrette and Raspberry Vinaigrette are the top savory flavors consumers are looking for in their main courses this summer.3 This shows consumers are looking for things that feel lighter and fresher for the season. Emphasize the "fresh" designation of fresh meat and utilize colorful veggies to reinforce the idea. This may be in marketing materials, like when sharing photos and recipes on social media or through cross-merchandising in store. You can also focus on fresher, lighter pairings for sides and sauces.
Grilling season is an exciting time for meat heads. The smell of the neighbor's grill on my nightly walk energizes me and gets me excited about what we'll cook up this weekend. Whether you're following the latest grilling trends or perfecting your traditional grilling methods, take some time to understand what consumers will be experimenting with this grilling season.
My favorite way to get on the consumers' level is to try things out for myself. So if your grilling cabinet isn't already stocked for the weekend, consider grabbing a new sauce at the store or trying out a new flavor of charcoal. If you haven't before, learn how to perfect a smash burger so you'll already have it down in time for National Burger Day on May 28. Throw fruits and veggies on the grill to add some freshness to your menu. Whatever you decide to do – fire up the grill and conduct your own research to stay tuned into the new tools, fresh flavors and convenient products your grilling consumers will be testing out this summer.
1 Hearth, Patio & Barbecue Association, 2023 State of the Barbecue Industry, March 2023
2 Unilever Food Solutions, Bold Flavors Trend Guide, January 2023
3 Datassential, Seasonality Trends 2023